$1.50
Thank you to one of our favorite customers, Elisa LaPrade, for the idea and recipe for these amazing creme de menthe brownies!  They have a fudgy brownie bottom, a smooth creme de menthe buttercream in the middle, and a generous layer of ganache on top.  Great for St. Patrick's Day but I've decided they're also great for any other time of the year, so we'll have them in stock for a while!
Location & Hours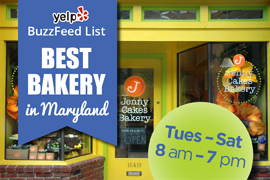 HOURS
Tuesday through Saturday 8 am - 7 pm
LOCATION
10419 Armory Avenue
Kensington, Maryland 20895
ORDER
Please visit our Menu & Order page. But, if you'd like to place a same day order (which we try our best to accommodate), call Jenny at 240-388-9989.
For special orders, email Jenny at jenny@jennycakesbakery.net.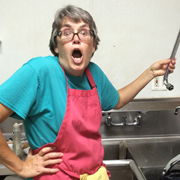 Connect With Us!

Like us on facebook
to receive our updates in your FB feed!

Follow us on Twitter

Email This Page

Read our 5 star reviews!