Connect With Us!

Like us on facebook
to receive our updates in your FB feed!

Follow us on Twitter

Email This Page

Read our 5 star reviews!
New Beginnings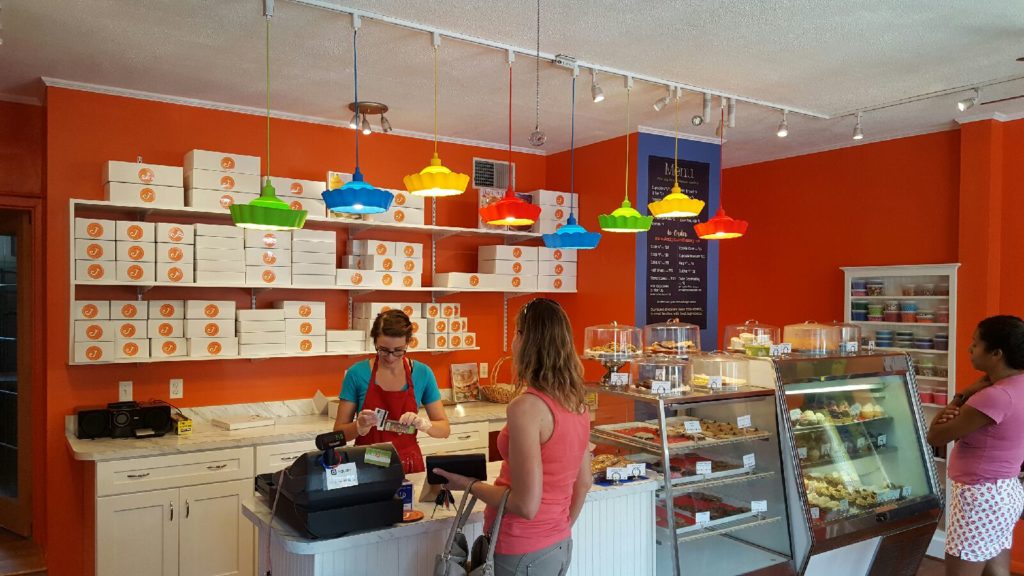 JennyCakes is pleased to announce that we have expanded into the space next door where Allay Yoga used to be. The commercial kitchen will stay right where it is, but our retail space will now be next door. We have lots more refrigerator space for orders, storage space for boxes and ingredients, and most importantly, work space so we aren't packed in the kitchen like a can of sardines!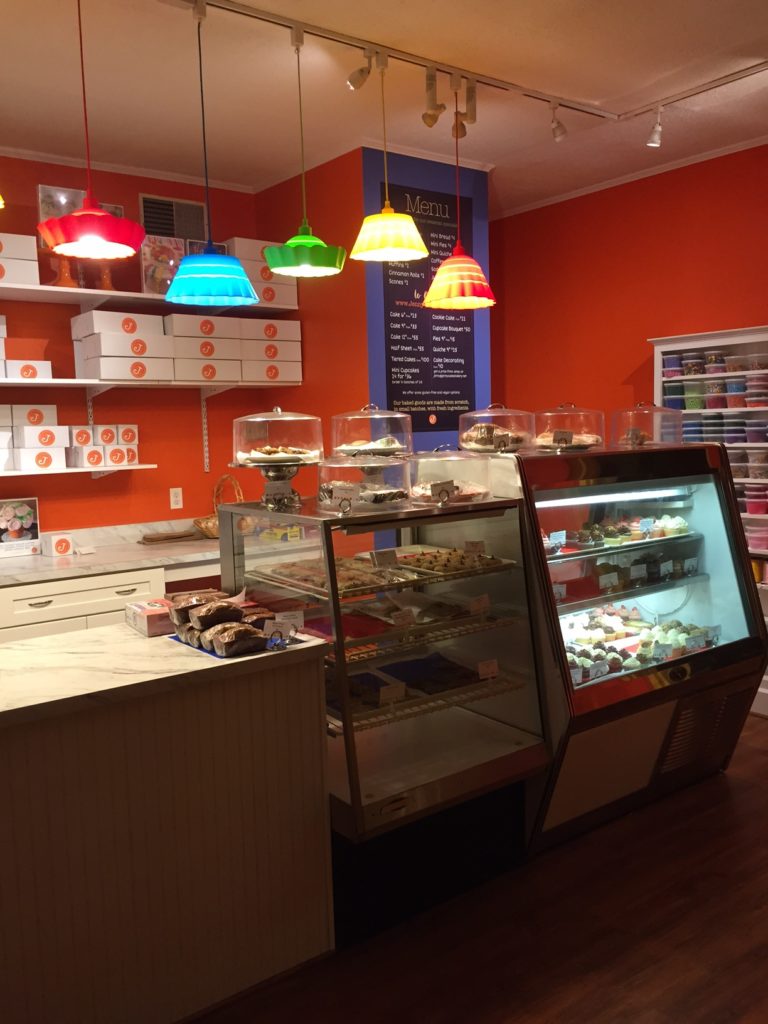 PLEASE feel free to come in through the door to the kitchen or the door to the retail space.  We bakers LOVE to see customers so please don't worry if you come in through the kitchen — it makes us happy!
We love how the new retail space turned out and we hope you do too.  Our goal was to create a space that is airy, cheerful, bright, friendly and harkens back to the time of general stores with wide wood plank floors and old-time candy stores with white marble counters. Our designer, Cinda Debbink, and our contractor, Ed Castle (both of whom I would highly recommend!), did an absolutely amazing job of bringing this goal to fruition.
Now we're well into the fall and quickly approaching Halloween! We've brought back some fall favorites, including the iced pumpkin cookies, the everything cookies, Aunt Val's coffee cake, pecan pie bars, pumpkin cakes and cupcakes and caramel apple cakes and cupcakes.
We've started making Halloween cut-out cookies to stock at the bakery and we're using the Halloween sprinkles from my new sprinkle cupboard to decorate our cupcakes. And don't forget to order a Halloween cake to take to your next Halloween party!
Come enjoy our new space and treat your self to a fall goody.
Jenny
I'm always amazed at how quickly summer goes by.  Seems like the kids are finally out of school and then in the blink of an eye it's August and things are winding down.  It's bittersweet, unlike EVERYTHING at the bakery this summer (tee hee — lame older woman joke).
Here's what's new for summer:
ICE CREAM SANDWICHES — one word, DECADENT
SCONES!  We've made them several times now and they're yummy!
GALI'S WHIMSICALLY FROSTED CUPCAKES.  See photos!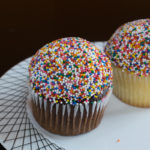 And here's what's returning at long last!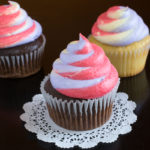 LEMON STUFF — the chilled lemon ricotta cookies and lemon bars.
BLUEBERRY CRUMB BARS — crumbly because of the butter in the crust, summery because of the fresh blueberries.
KEY LIME CUPCAKES WITH MANGO BUTTERCREAM — my                                                   new favorite cupcake.
Some other items will be taking a little siesta this summer but they'll be back, I promise! In the meantime, savor these summer days while we have them!
Jenny
Welcome to JennyCakes Bakery, a tiny bakery with a BIG heart! We opened in April 2012 with the hope of creating a cheerful place where people could buy baked goods that look and taste like food baked in a cozy kitchen at someone's home. We love it that we know the names and favorite orders of many of our customers. We love being nestled into such a bustling community and finding ways to support the many local schools and charities. And we love it when our customers exclaim "these are just like my grandma used to bake!"
Stop by sometime and see what's baking!
Jenny