Champagne Cake/Cupcake with Raspberry Buttercream
$1.50 – $90.00
We're so excited to introduce our newest product — a light and fluffy cake or cupcake flavored with a bit of champagne frosted with a tangy buttercream flavored with Chambord and raspberry jam.  Perfect for Valentine's Day!
Please note that the pricing for these cakes includes the decorating charge for the design shown in this photo.
Location & Hours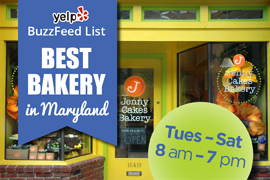 HOURS
Tuesday through Saturday 8 am - 7 pm
LOCATION
10419 Armory Avenue
Kensington, Maryland 20895
ORDER
Please visit our Menu & Order page. But, if you'd like to place a same day order (which we try our best to accommodate), call Jenny at 240-388-9989.
For special orders, email Jenny at jenny@jennycakesbakery.net.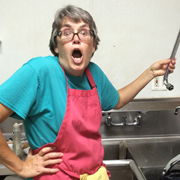 Connect With Us!

Like us on facebook
to receive our updates in your FB feed!

Follow us on Twitter

Email This Page

Read our 5 star reviews!